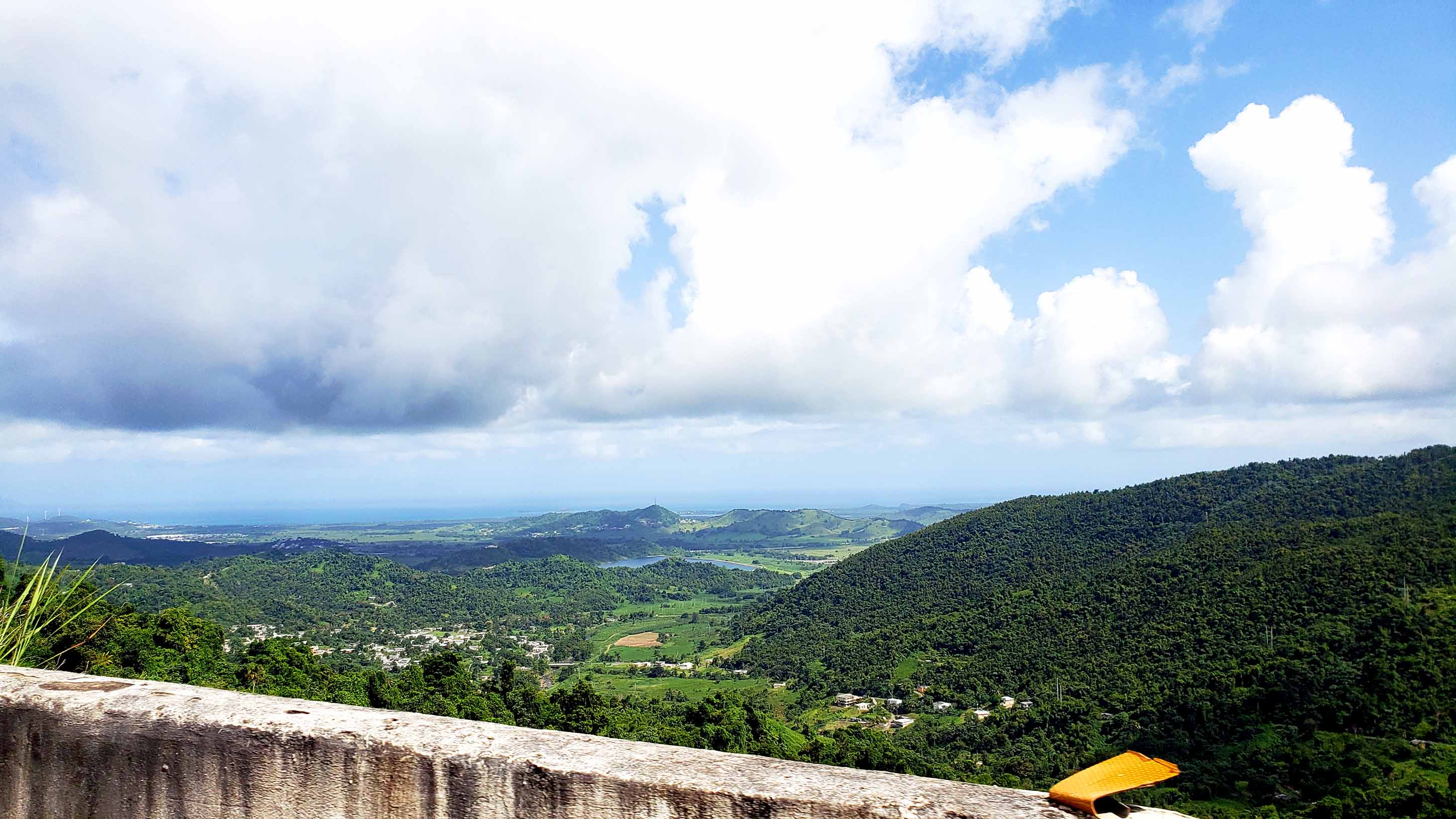 El Yunque: Rural Placemaking Innovation in Puerto Rico
This placemaking plan will revitalize the Route 191 south corridor as an inviting, vibrant destination & secondary entrance to El Yunque National Forest. This project partners with distressed rural municipality of Naguabo.
Thanks to your financial contributions, we are operating on an estimated annual budget of $0
Become a contributor
Top financial contributors
Budget
See how money openly circulates through El Yunque: Rural Placemaking Innovation in Puerto Rico. All contributions and all expenses are published in our transparent public ledger. Learn who is donating, how much, where is that money going, submit expenses, get reimbursed and more!
Financial contribution to El Yunque: Rural Placemaking In...
from Deidre Rodriguez • 10/11/2022
Financial contribution to El Yunque: Rural Placemaking In...
from Richard Moen • 10/11/2022
Financial contribution to El Yunque: Rural Placemaking In...
from Jazmine Nutt • 10/11/2022
Today's balance
$110.31 USD
Estimated annual budget
~ $0.00 USD
El Yunque: Rural Placemaking Innovation in Puerto Rico is all of us
Our contributors
11
Everyone who has supported El Yunque: Rural Placemaking Innovation in Puerto Rico. Individuals and organizations that believe in –and take ownership of– our purpose.
About
For the "El Yunque's Destino 191: Rural Placemaking Innovation in Puerto Rico" project, Foundation for Puerto Rico (FPR) is partnering with the U.S. Department of Agriculture (USDA) to collaborate with the distressed rural municipality of Naguabo and key stakeholders to develop an innovative placemaking plan to revitalize the Route 191 south corridor as an inviting and vibrant destination and secondary entrance to the El Yunque National Forest. El Yunque National Forest is the only tropical rainforest in the U.S. National Forest Service, and at nearly 29,000 acres, it is one of the smallest yet most biologically diverse. El Yunque region includes the municipalities of Canóvanas, Rio Grande, Luquillo, Fajardo, Ceiba, Naguabo, Las Piedras, Juncos, and Humacao. El Yunque region serves as an important economic driver, accounting for 20% of travel activity around the island, where the rainforest area receives around 1.2 million visitors each year (prior to the Covid-19 closure).
Located in an Opportunity Zone, Naguabo, Puerto Rico is a distressed rural community with a population of 26,075, where 40.7% live in poverty, and per capita income is $9,283 (compared to $12,194 for PR, and $34,103 in the U.S.)1. Like other rural municipalities in Puerto Rico, Naguabo has severely limited resources for capital and other investments to address the severe crisis it faces regarding rising inequality, problems of aging infrastructure, contracting economy, poverty, unemployment, immigration, and lack of empowerment of social communities. Puerto Rico has just begun to receive federal disaster recovery aide of Hurricanes Maria and Irma of 2017 that devasted the island. Since the hurricanes, FPR has been working within Naguabo and its neighboring municipalities of Ceiba, Luquillo and Fajardo, delivering donation and installation of resilience equipment to provide crucial power, water security, and telecommunications support for future emergencies, including water filters, 180 gallon cisterns, solar powered outdoor lamps, and 3 photovoltaic microgrids and battery storage for community resilience centers in the North-East Bottom Up region. 
FPR will provide technical assistance and training to co-create a plan with actionable strategies that leverage local community assets and capacity through the design of distinctive public spaces, events and revitalization efforts that contribute to the community's social, physical, and economic well-being. Specifically, this multi-sectoral project will engage residents, local small business owners, community-based organizations, state government agencies, including the Department of Natural Resources, and the municipality to develop a Route 191 ("Destino 191") Placemaking Plan that based on community-based assessments of critical infrastructure including: water, health and emergency services, power utilities, broadband access, and roadways. FPR will also mentor the community working group in implementing one of the placemaking projects within the 24- month performance period that begins on October 1, 2021. Foundation for Puerto Rico requests $250,000 from RPIC and commits $37,500 in cash matching (15%) for this project. 
FPR will engage the community and stakeholders in interactive, multi-sectoral placemaking assessment and design activities along with participation and guidance from the local USDA Rural Business & Cooperative Development office and the USDA Forest Service. The USDA partners will present relevant resources for implementation of infrastructure, ecotourism and community revitalization projects that conserves the biodiversity of the forest and protects its watersheds. In partnership with specialists, FPR will lead the execution of a pop-up event demonstration and a branding and marketing strategy for Destino 191. One placemaking project will be selected to implement, along with identifying and leveraging targeted fundraising strategies. In addition to the "Destino 191 Placemaking Plan for Naguabo," FPR will draft and publish the first ever Rural Placemaking Innovation Toolkit for Puerto Rico (in Spanish and English) to share with and use in other rural communities on the island. Working with the USDA Forest Service, the Puerto Rican Department of Natural and Environmental Resources (DRNA), municipality of Naguabo, and Puerto Rico Department of Transportation and Public Works (DTOP), we aim to develop viable schemes for improving the appearance, safety and accessibility to the southern part of El Yunque National Forest that leads to the Rio Sabana Recreation Area and Trail which are within the Community Interface Resource Management Area (CIRMA), and also slated for revitalization by our community engagement partners. In cooperation with the USDA, FPR's "El Yunque's Destino 191: Rural Placemaking Innovation in Puerto Rico" project will support and amplify locally driven efforts that improve economies in a sustainable and resilient way while creating vibrant and inclusive rural places in Puerto Rico where more people want to live, work and play. 
This project leverages the destination recovery efforts supported by $7.9 million in U.S. Economic Development Agency (EDA) funding to respond to the impact of Hurricanes Maria and Irma in 2017 in fourteen distressed rural communities across Puerto Rico through the visitor economy strategy. FPR's Bottom Up Destination Recovery Initiative has contributed to economic growth in 14 Municipalities (Aguadilla, Arecibo, Barceloneta, Cabo Rojo, Camuy, Ceiba, Fajardo, Punta Santiago-Humacao, Isabela, Luquillo, Orocovis, Naguabo, and San German), with a total community investment of $8.5 million. In addition to providing resilience equipment, business development support, and NGO technical assistance, FPR led the implementation of major revitalization projects in each of its eight regional Destination Plans that were co-created with the communities. Amid the Covid-19 pandemic, FPR assisted in raising more than $150,000 in private investment to push the completion of the revitalization of the Camuy River Cave Park which is an important asset in Puerto Rico's northern region. The caverns are part of a large network of natural limestone caves and underground waterways carved out by the third largest underground river in the world. The 268-acre park, built around the cave system, is managed by the Puerto Rico Department of Natural and Environmental Resources (DRNA for its Spanish acronym) and is the second-most popular natural attraction in Puerto Rico after El Yunque National Forest. Prior to Hurricanes Irma and Maria, the park received more than 80,000 visitors a year, representing an annual economic activity of between $600,000 and $1.4 million. On March 24, 2021, DRNA and FPR celebrated the reopening of the Camuy River Cave Park, allowing public visitors for the first time since 2017, poising it to contribute to the economic recovery of surrounding rural communities as travel resumes with the receding of the pandemic.