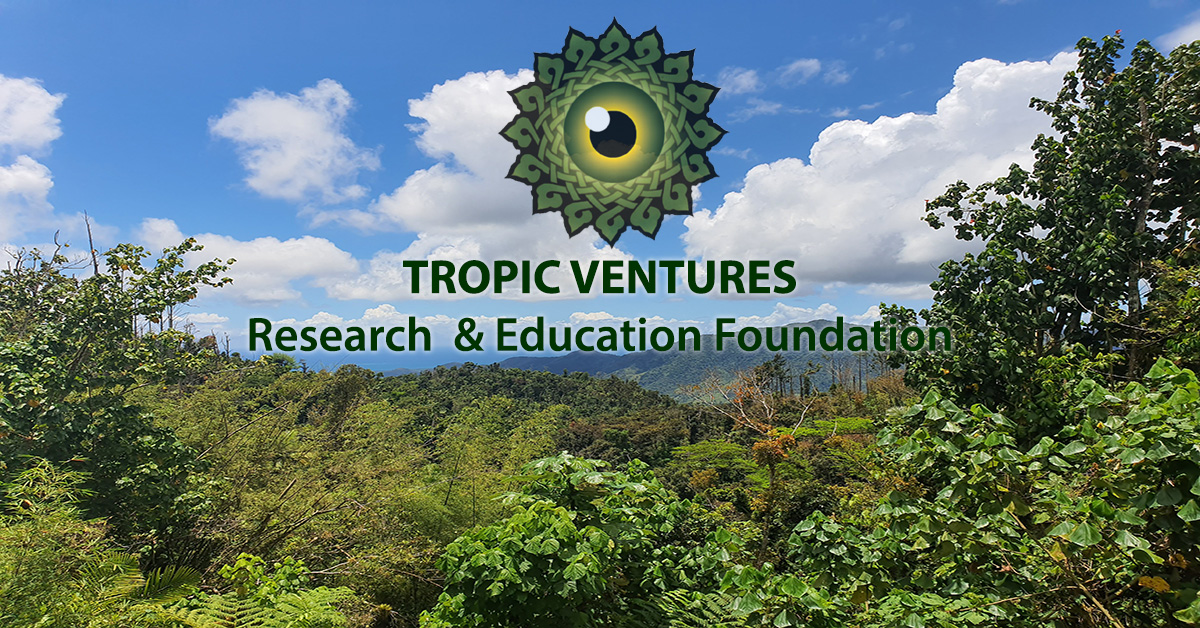 EYE ON THE RAINFOREST
Sustainable Forestry & Rainforest Enrichment.
Become a contributor
Top financial contributors
Conversations
Let's get the ball rolling! This is where things get planned and sometimes this is where things get done. Ask questions, thank people for their efforts, and contribute your skills to the service of the community.
Budget
See how money openly circulates through EYE ON THE RAINFOREST. All contributions and all expenses are published in our transparent public ledger. Learn who is donating, how much, where is that money going, submit expenses, get reimbursed and more!
Monthly financial contribution to EYE ON THE RAINFOREST (...
from David Henebry • 9/1/2023
Monthly financial contribution to EYE ON THE RAINFOREST (...
from David Henebry • 8/1/2023
Monthly financial contribution to EYE ON THE RAINFOREST (...
from David Henebry • 7/1/2023
Today's balance
$2,075.46 USD
Estimated annual budget
~ $73.72 USD
EYE ON THE RAINFOREST is all of us
Our contributors
5
Everyone who has supported EYE ON THE RAINFOREST. Individuals and organizations that believe in –and take ownership of– our purpose.
About
Silvicultural techniques developed and applied at Las Casas de la Selva over the last nearly four decades, demonstrate, that on a small scale in Puerto Rico, secondary forests can be ecologically and economically suitable for sustainable timber production. This eco-technology was implemented to encourage similar practices in the Caribbean and globally, as a contribution to economic development that gives value to wood, encourages local protection and sustainable management of secondary tropical forests, and grows a mindful resistance towards the mindless deforestation occurring in other countries. For nearly forty years, the project and her core volunteer teams, have seen people from all over the planet, engage, live, and work in her forest, in all areas of science, art, and management. 

DESCRIPTION OF THE PROJECT & LAND

Established in 1983, the 930-acre mountainous forest property known as Las Casas de la Selva is the home of Tropic Ventures Sustainable Forestry & Rainforest Enrichment Project. It is a certified Stewardship Forest, and has an approved Forest Stewardship Management Plan under the auspices of the Puerto Rican Department of Natural Resources, and the International Institute of Tropical Forestry. Additionally, it is designated as Auxiliary Forest.

Tropic Ventures Research & Education Foundation is a Puerto Rican non-profit founded in 1997 to conduct scientific studies and educational research work on the land. The project has planted over 50,000 hardwood trees on 300 acres, leaving the rest as a 'wilderness' zone. Minimal selective-thinning and removal for the sale of harvested timber on the land have been conducted since 2003. Between 2013 and 2015, the project established new populations of federally listed trees Styrax portoricensis (Palo de Jazmin) and Cornutia obovata (Palo de Nigua), in a collaborative project with US Fish & Wildlife. 
2021 has seen surveys for two threatened endemic species, and a proposal for the conservation of two Puerto Rican endemic trees, Garcinia portoricensis & Ravenia urbanii. Thrity Vakil, director of TVREF, has created a diverse team comprised of plant and tree experts, and experts in the fields of ecology, biology, taxonomy, bryology, mycology, and zoology.

TVREF is also known as Eye on the Rainforest, which is the name of its website. 
Tropic Ventures Research & Education Foundation is an Act 22 & Act 60 compliant and approved non-profit tax-exempt domestic corporation (register number 30846), organized under the laws of Puerto Rico on 5th November, 1997, Section 1101.01 of the Puerto Rico Internal Revenue Code, to promote sustainable forestry research & education in Puerto Rico.  
​