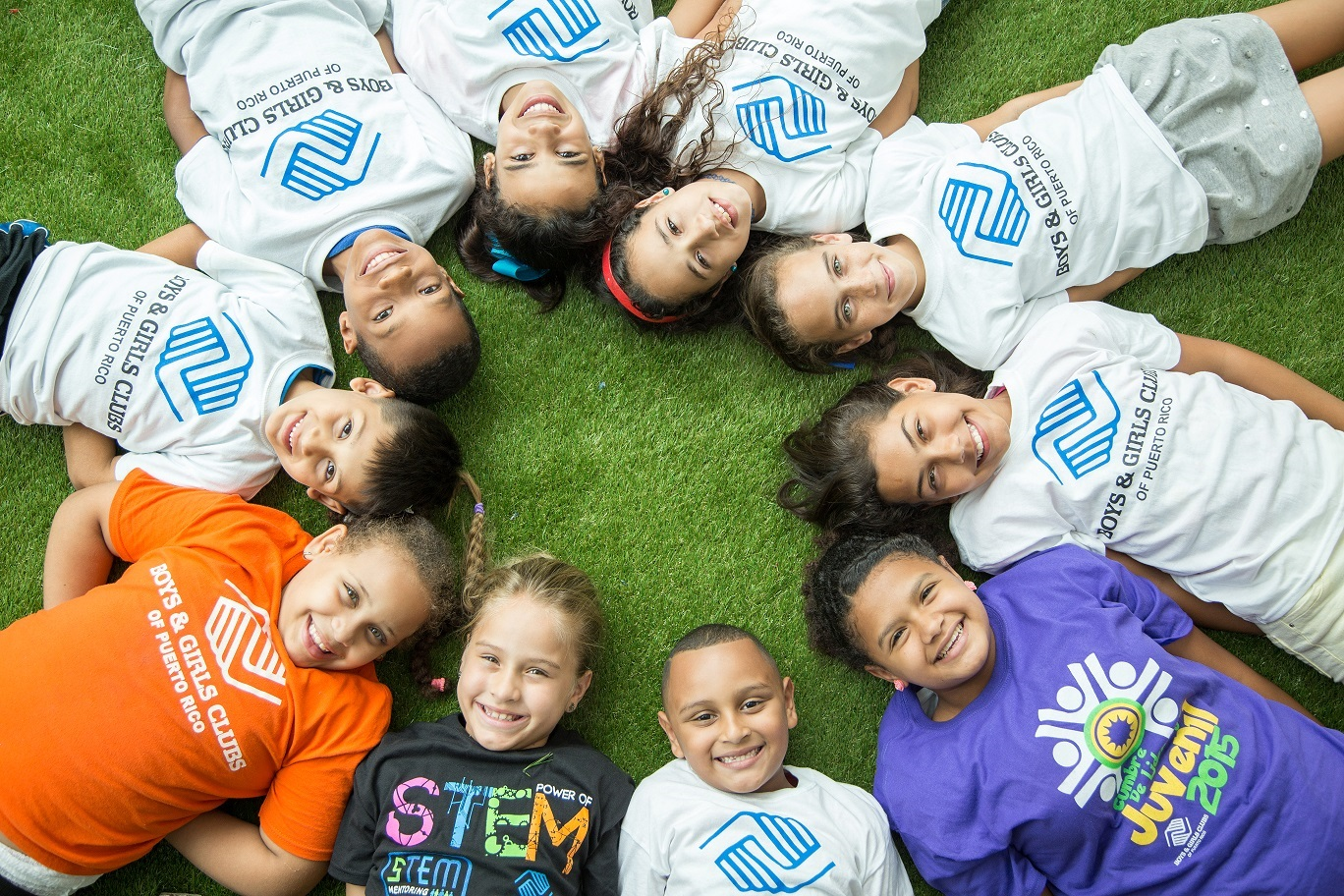 Boys & Girls Clubs of PR
Daily after-school service to participants 6 to 18 years old - educational programs, post-secondary support, entrepreneurship and career development. 90% live in poverty
Become a contributor
Act 22/60 Donor
$500,000 USD goal
$69,075.10 USD raised (14%)
Children and youth living in poverty deserve equal opportunities. Your donation will help provide... Read more
Act 22 / 60 Donor
$500,000 USD goal
$0.00 USD raised (0%)
Children and youth living in poverty deserve equal opportunities. Your donation will help provide... Read more
Top financial contributors
What's new with Boys & Girls Clubs of PR
Stay up to dates with our latest activities and progress.
opening Clubs as connectivity hubs
We've started to open our Clubs - starting with Las Margaritas and Bayamón - to serve as connectivity hubs for our children and families. Most of our children don't have a computer or internet access at home therefore they can't attend scho...
BGCPR Covid-19 response
COVID-19 has exacerbated educational and social inequity, a situation that has prevailed in our vulnerable communities for decades. But, with the distance learning and virtual services we have provided to our children, youth and their famil...
Conversations
Let's get the ball rolling! This is where things get planned and sometimes this is where things get done. Ask questions, thank people for their efforts, and contribute your skills to the service of the community.
Budget
See how money openly circulates through Boys & Girls Clubs of PR. All contributions and all expenses are published in our transparent public ledger. Learn who is donating, how much, where is that money going, submit expenses, get reimbursed and more!
Monthly financial contribution to Boys & Girls Clubs of PR
from Mikal Watts • 9/1/2023
Financial contribution to Boys & Girls Clubs of PR
from Dylan Chantry • 8/18/2023
Monthly financial contribution to Boys & Girls Clubs of PR
from Mikal Watts • 8/1/2023
Today's balance
$87,658.49 USD
Estimated annual budget
~ $65,888.45 USD
Boys & Girls Clubs of PR is all of us
Our contributors
24
Everyone who has supported Boys & Girls Clubs of PR. Individuals and organizations that believe in –and take ownership of– our purpose.
About
Boys & Girls Clubs de Puerto Rico was established 53 years ago to provide children and youth a safe, positive and creative place to become leaders who reach their academic, personal and professional goals. We are a nonprofit organization that provides daily after-school service to participants age 6 to 18 through educational programs, post-secondary support, entrepreneurship and career development. 90% of our participants live in poverty. 
Our mission is to provide youth hope of a better future and opportunities to develop to their full potential. We provide the necessary tools to create and/or obtain a satisfactory job that allows them to reach economic security so they can break the generational cycle of poverty.
We serve more than 12,000 children and youth and 3,000 families annually in 12 service centers located in San Juan with 3 locations, Carolina, Aguas Buenas, Arecibo, San Lorenzo, Loíza, Mayagüez, Isabela, Bayamón and Vieques.