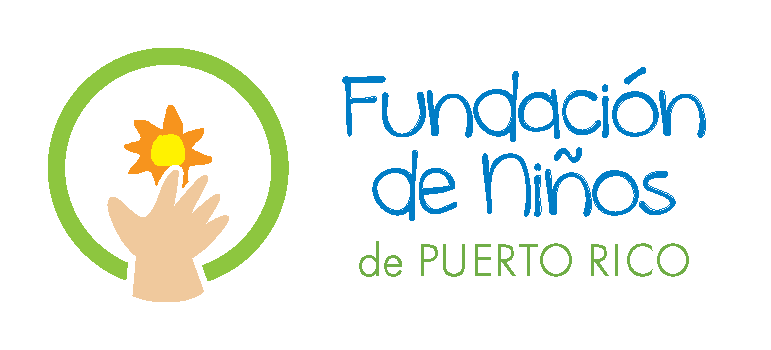 San Jorge Children's Foundation
Cover all medical treatment and services to children diagnosed with cancer, malformations or any chronic disease, from low income families in Puerto Rico
Thanks to your financial contributions, we are operating on an estimated annual budget of $9
Become a contributor
Top financial contributors
Conversations
Let's get the ball rolling! This is where things get planned and sometimes this is where things get done. Ask questions, thank people for their efforts, and contribute your skills to the service of the community.
Budget
See how money openly circulates through San Jorge Children's Foundation. All contributions and all expenses are published in our transparent public ledger. Learn who is donating, how much, where is that money going, submit expenses, get reimbursed and more!
Financial contribution to San Jorge Children's Foundation
from Richard Brinegar • 12/28/2022
Estimated annual budget
~ $9.41 USD
San Jorge Children's Foundation is all of us
Our contributors
2
Everyone who has supported San Jorge Children's Foundation. Individuals and organizations that believe in –and take ownership of– our purpose.
About
Our Mission: To improve the life of children and youngsters from low-income families in Puerto Rico, diagnosed with cancer, malformations, or chronic illness, by covering the cost of all their medical services and treatment.
501©3 founded July 1995 - 27 years of service for patients from newborns to 21 years of age.
Over 1,900 active patients, mostly diagnosed with:

Cancer / hematology, malformations or chronic conditions

Part of Children's Miracle Network Hospitals
We provide services in:

San Jorge Children's Hospital – San Juan
Auxilio Mutuo Hospital - Hato Rey
Puerto Rico Women and Children's Hospital – Bayamon
Hospital Oncológico – Government Hospitals
In the past 5 years alone, we have covered

27,610 services and medical treatment to 4,494 children.
45,917 services in the past 10 years
7,811 patients since 2010
These services are provided in medical offices, hospitals, treatment centers, etc…
Through our Psychology and Psychiatric Program, provided 1,159 hours of therapy in the past 5 years, and now cover all the pediatric patients from Fundacion Stefano.
Cover all medical treatment and services to more than 16 substitute homes for children, or under the custody of Family Services.
Purchased and donated medical equipment to our Children Hospitals partners

San Jorge Children's Hospital MRI, Fluoroscopy machine, Neoprobe Gamma Detection System.
All equipment for new Pediatric Oncology Ward in Puerto Rico Children's Hospital
First Infusion Pediatric Center for Auxilio Mutuo 
Established the 1st Hospital Education Program in Puerto Rico

We have assisted over 520 students since 2006.
Services provided throughout the Island to patients that cannot attend school due to treatment or medical condition with 12 board certified teachers that visits with the patient while in the hospital or while recuperating at home.  We help them not fall behind in school and make sure they can pass their classes and grade while in treatment.
In the past year alone, provided 3,864 hours of art therapy to 525 patients through our School Program to patients hospitalized in the Mental Health Ward in San Jorge.
Examples of what your donation can do for a pediatric patient
     $          #      Service 

 $5,000 2 Genetic Whole exome sequency test
 $10,000 4 $2,800 each test
 $5,000 11 Sleep Disorder study
 $10,000 21 $475 each study
 $5,000 17 6 psychological therapies per patient
 $10,000 33 $50 per session - we cover an average of 58 per month
 $5,000 6 Genetic Test Chromosomal Microarray
 $10,000 11 $ 875 Special cost
 $5,000 1 Radiopharmaceutical MIBG test for Cancer patients
 $10,000 2 $4,160 - 1 dose 
 $5,000 2 School Program teacher for school year
 $10,000 4 117 average hours per patient who can't attend school
 $5,000 23 Pediatric Geneticist (evaluation and 1 follow up visit)
 $10,000 47 $215 ($140 Evaluation + $75 visit)
 $5,000 3 Braces Cleft Lip Patients
 $10,000 7 $1,500 per treatment (special rate)
 $5,000 20 Sedation for MRI
 $10,000 40 $250 each dose
 $5,000 17 Screening for Autism Spectrum or 2 physical therapies 
 $10,000 33 $300 each evaluation or 2 sessions of therapy 
 $5,000 4 Invitae Neurodevelopmental Disorders Panel Test
 $10,000 8 $1,125 each test
 $5,000 5 Cleft lip and nasal deformity initial surgery
 $10,000 10 $988.50 - first of various required surgeries